Hey guys! Today I thought I would talk about a few anime's I started but eventually dropped for one reason or another. I don't do this that often because I like to at least give the animes a serious chance but sometimes you just can't help it. And since I just recently dropped two animes within two weeks of each other I figured it was the perfect time to write this post.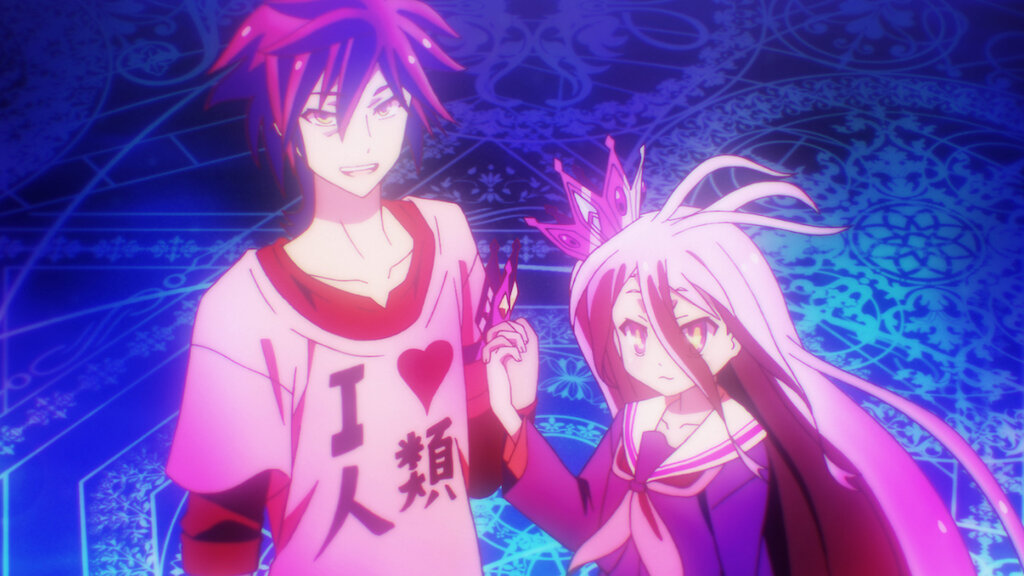 No Game No Life
I had been warned that this one could be a little much for some people. Like so many warnings but I still wanted to give it a chance because the animation really appealed to me. I loved the bright colors and character design. And the action scenes, I liked the concept of playing games instead of flat out war strategy, it seemed really cool. But then I got weirded out by the siblings relationship and how ecchi it got within the first like 2 episodes. It just wasn't for me. At all.
BNA
This one got so much hype online and once again I was totally drawn in my animation style and I thought the story sounded good but then I just got bored really quickly. There was so much in just the first episode and unfortunately it did not draw me in or hold my attention long enough. And Shiro really pissed me off. He is supposed to be like all powerful, immortal protector and sure he does that well. But he is also an asshole, especially to Michiru. Who is sure, a brat, but also really stressed and struggling. Do you have to be so mean to her?? I did get in a little farther with this one, like episode 4 or 5 I think, and would consider picking it up again in the future but for now… I am done.
Toradora!
This one I actually dropped accidently. I didn't mean to stop watching it but I forgot about it and haven't tried again. I actually liked it and thought it was really cute and funny and well… potentially good. But apprently forgettable cause I never finished it. I am hoping that my interest will get peaked again because I would like to finish it but for now. It's dropped.
And there we have it! Three animes I dropped recently for one reason or another. I hope you enjoyed today's post. Let me know in the comments below if you've dropped an anime and what it was.
Thanks for reading!
~Chelsea